Foreclosures for Sale in Gardena CA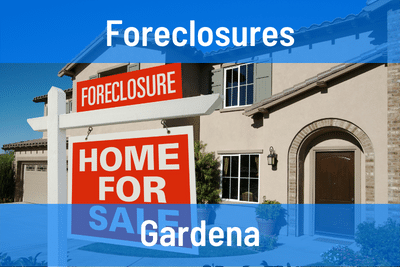 Are you in the market for a new home? If so, you may be interested in learning about foreclosures for sale in Gardena CA. A foreclosure occurs when a homeowner is unable to make payments on their mortgage and the bank repossesses the property. Foreclosures can be great deals for buyers because they are often sold at a discounted price.
However, buying a foreclosure can also be a complex process, so it's important to work with an experienced real estate agent. I am a top-selling real estate agent in Gardena CA and I specialize in helping buyers purchase foreclosed homes. If you would like more information about buying a foreclosure, please contact me. I would be happy to answer any of your questions. Thanks for reading!
Gardena - Foreclosures for Sale
December 2, 2022
Frequent Searches in Gardena
Ready to take the next step?

Don't take the risk of of buying or selling real estate alone. I'm here to help. Call me 562-576-6885 or Click Here to contact me via email.

Jesse Rivera - REALTOR | Beach Cities Properties, Inc.
From Our Blog - Buying a Home