Housing market experts forecast limited inventory, high home prices through 2024: Zillow
Posted by Jesse Rivera on Tuesday, May 17, 2022 at 6:51 PM
By Jesse Rivera / May 17, 2022
Comment
Property supply and listing prices are unlikely to revert to pre-pandemic levels in the future, even though expectations that soaring mortgage rates will temper the dynamic housing market.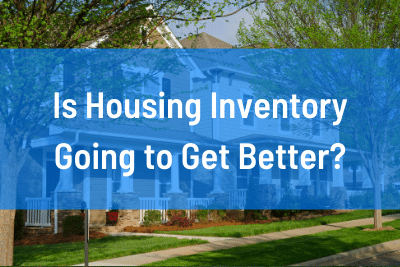 Summary of article:
In the latest Zillow Home Price Expectations Survey (ZPHE), experts forecast that housing inventory won't rebound to a monthly average of at least 1.5 million housing units until the end of 2024.

"As we enter the busiest selling season of the year, we're seeing new property listings come to the market slowly," Zillow Senior Economist Jeff Tucker said, "but this supply gap will take a long time to fill."
Due to limited availability and strong demand from purchasers looking to take advantage of cheap mortgage rates, property prices rose 19 percent in 2021.
Rising interest rates may cause demand to halt, Zillow's experts predict that median prices will continue to rise by 9% in 2022 as inventory fails to recover.
Over the next five years, some survey respondents predict a 26.8% increase in housing prices. The most bullish respondents expect housing market price gains of 46.5% by the end of 2026, while conservative estimates predict a 10.3% rate of appreciation in that time.
Two determinants of how high and how quickly home prices will soar this year and beyond: (1) Inventory and (2)mortgage rates
Homebuyers aren't the only ones who should be concerned about rising home prices.
When you take out a higher mortgage than you now owe and pay off the difference in cash, this is known as cash-out refinancing. This might help homeowners pay off high-interest debt or finance home improvements at a lower interest rate than an unsecured personal loan. With Credible, you simply compare mortgage rates to identify the most suitable deal for your financial state.
Even if mortgage interest rates are rising, resulting in high home prices, some homeowners may still be able to save money by refinancing. In addition, you'll want to make sure you can still receive a good mortgage rate compared to what you're paying now.
Read the full article at https://www.foxbusiness.com/personal-finance/home-price-appreciation-limited-housing-inventory